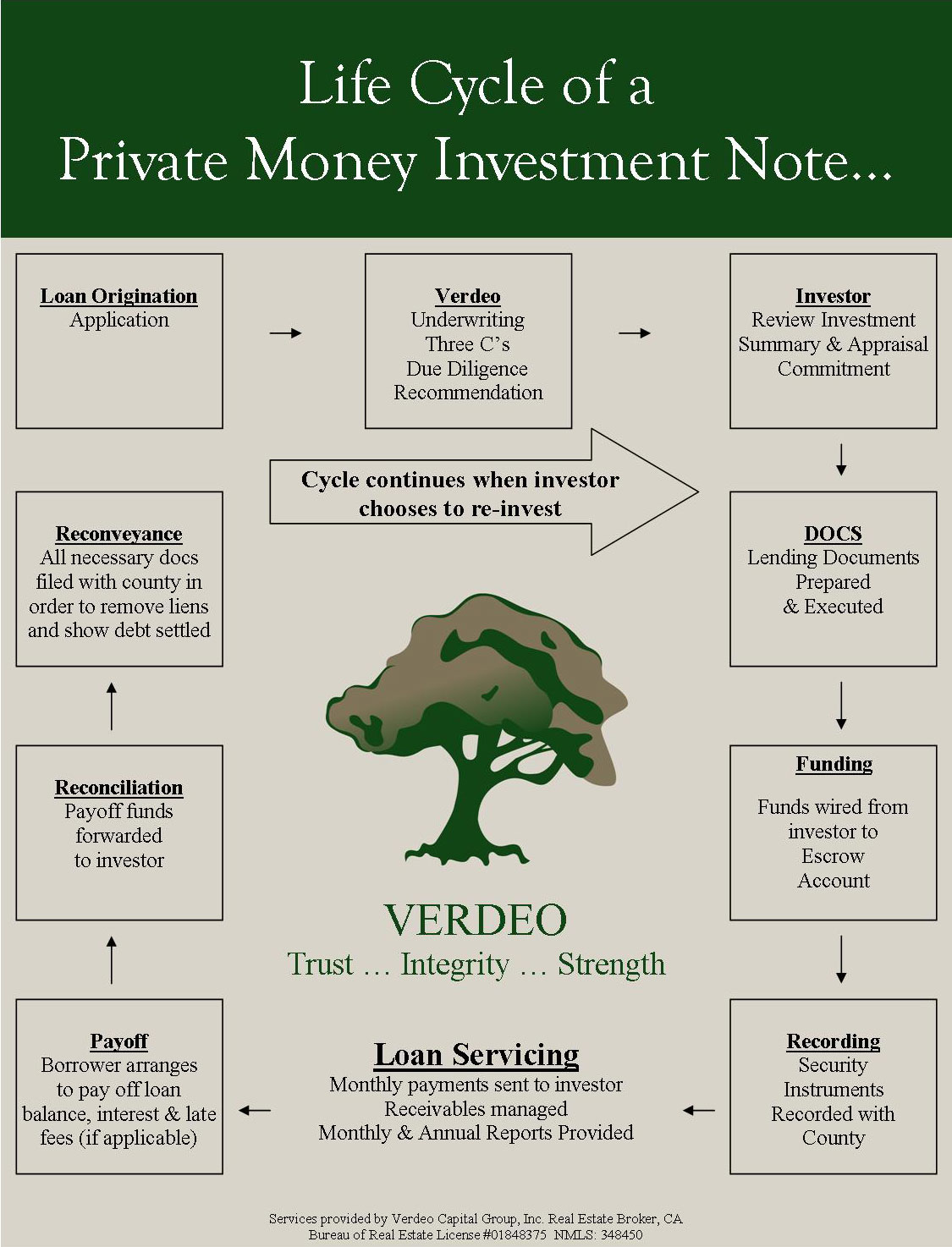 The Trust Deed Process
Getting Started with Our Trust Deeds
Review the frequently asked questions
Call our office to ask any remaining questions and to schedule an appointment with our investments manager to discuss how to move forward
When an opportunity arises that fits your particular needs, we'll contact you directly
A Trust Deed is Presented
Verdeo Capital contacts you when an available investment opportunity matches your needs.
Verdeo Capital sends for your viewing:

Investment Summary
Property appraisal

Once you review and commit to a trust deed, vesting information will be requested.
You will then receive servicing documents to execute.
Commit to an Investment
The Transaction Closes
Once escrow closes (deed of trust is recorded at the County's Recorder Office), you will receive your investment binder which will include the following:
Copy of the Promissory Note
Copy of the Recorded Deed of Trust
Copy of the Title Insurance Policy
Copy of the Fire Insurance Policy
Copy of the Appraisal Report
Payments Disbursed to You
On a monthly basis; the servicer collects the payments from the borrower and disburses to the investor via a check or a direct deposit. This will continue to occur until the the loan is paid in full.